Wings of Fire Book 11 Cover!!!!
December 29, 2017
OMW GUYS IT'S OUT THE COVER FOR THE NEXT WOF IS OUT LOOK AT THAT DRAGON!!!! She is SO beautiful!!!!!! I need to make her on the loom so bad!!! She looks like a butterfly! If Cortney doesn't make her then I'll just snatch her WoF dragon design and make it to look like one of these species. Imma call it a FlutterWing LOL
If I make one, her name will be Monarch.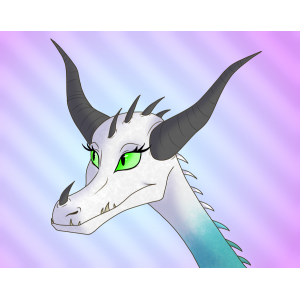 Added by
Fungirl99000