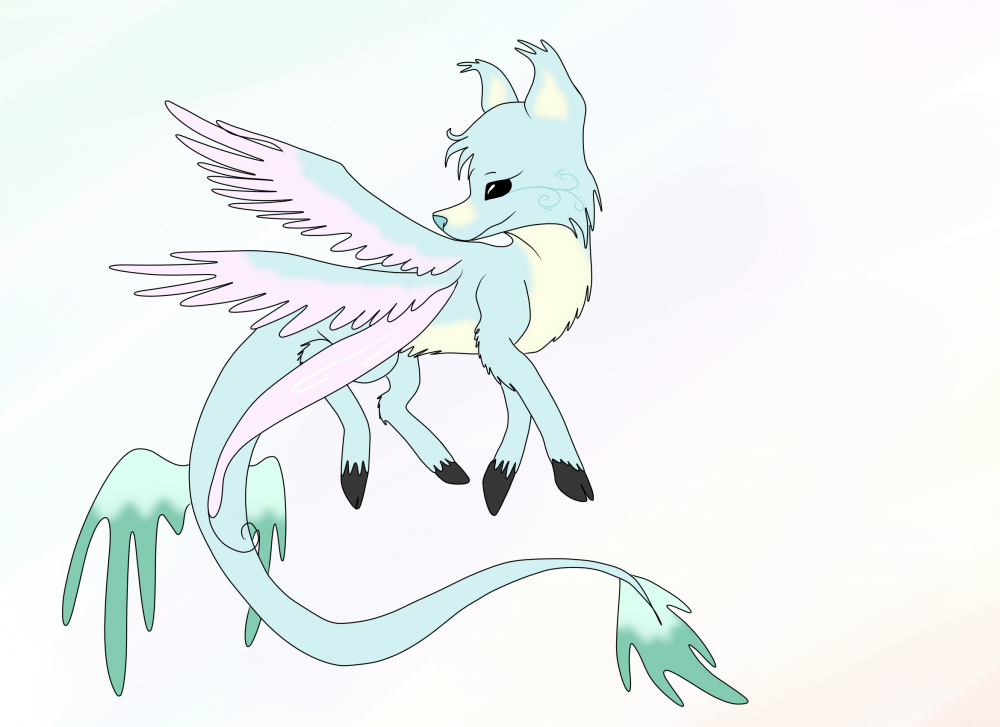 New OC - Sasha
January 26, 2018
This is my entry for IAAD's OC contest. Like you said, this is an animal that doesn't exist on plant earth. I'm not sure if you wanted the reference sheet/bio thing in this description, so I'm doing it here. If you want me to write it down on the drawing, I'll do that.
Name: Sasha
Age: 700+
Gender: Female
Species: Ikreon (Eye-Kree-Own [I made the word up haha])
Description: Pastel colors; Blue with yellow ear insides and underbelly; Six wings. Two feathery with pink ends, one lacey pink; Near-black hooves; A wolf-like face; Pitch-black eyes; BLue swirls under eyes; Two wing-like green fans on the sides of the base of her tail; Green lacey fan on the end of tail
Personality: Graceful; Kind; Shy
Likes: Flying alone; Spending time with her few friends; Eating
Dislikes: Crowds; Animals other than her kind; Killing
Hope you like her! If you need information about her species just ask!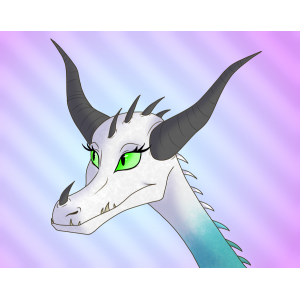 Added by
Fungirl99000




Added to
OC related stuff